Could you be the Right Friend?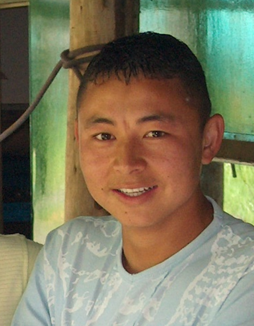 Sayed came to the UK as an unaccompanied asylum seeker when he was only 13 years old, having fled from danger in his home country of Afghanistan. Sayed had to leave behind his family and travel on his own across Europe before reaching a place of safety in England.
As a young teenager, Sayed was placed in a foster family in Wiltshire. He quickly had to learn a new language and adapt to a completely different culture and education system.
Sayed was 13 years old when he was linked up with an Independent Visitor (IV) through the Wiltshire IV Scheme.
Sayed had little English when he first met his IV Paul. Their introduction took place with the help of an interpreter, and from then on, they got to know each other through a shared love of sport. Their very first visit together was playing a game of pitch and putt at a local sports centre. Sayed had never held a golf club before but proved to be an absolute natural at the game. Paul was delighted that this experience sparked such an interest in Sayed and was really proud when Sayed went on to be picked to play golf as a junior for his County!
Sayed and Paul met up regularly through the IV scheme every month for 7 years until Sayed was 21. Over the course of that time they talked together about all sorts of things and shared many new experiences. On one occasion they both even attended an official event at No 10 Downing street, held in celebration of mentoring and befriending relationships.
Since leaving the IV scheme at the age of 21, Sayed has always kept in touch with Paul and they still meet up together as friends. Sometimes, when they both have time, they will still go and hit a few golf balls together (although Sayed now plays off a hard to beat 2 handicap!)
At 28 years old, Sayed is a determined, hard-working young man with his own young family. He has always really valued the help that Paul gave him, growing up in care, in a new and unfamiliar country, away from the support of his own family.
Paul's story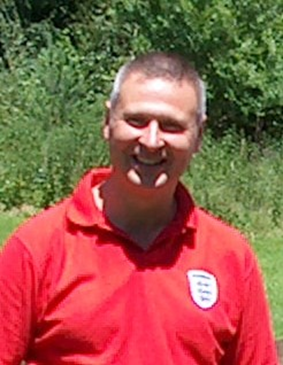 Paul initially heard about Wiltshire IV Scheme through his volunteering work as a retained firefighter. Despite a full-time job, family commitments and his work for the fire service, Paul felt he had some extra time to spare, and decided to put his name forward to become an IV.
Paul was matched up with Sayed in September 2006. From the time they first met, he has always taken a real interest in Sayed's life and has been there when needed to offer encouragement and support.
Paul's genuine delight in Sayed's company and interest in his progress in life remains as strong as ever, 15 years on from when they first met.